The Yukon Gold potato is a type of potato that has a smooth, buttery and rich texture. It's often used in many types of dishes including soups, stews, main entrees and potato salads. There are many substitutes for Yukon Gold potatoes if you are out of them or want to experiment with different flavors.
In this post, I'll show you a variety of excellent substitutes for Yukon Gold potatoes, along with their unique characteristics and usage in various dishes.
Jump to:
What are Yukon Gold Potatoes?
Yukon Gold potatoes are medium-sized, thin-skinned potatoes. They have light yellow flesh that is rich and buttery flavored. These potatoes offer a creamy texture, making them ideal for mashing, boiling, baking, and roasting. The buttery flavor adds an extra touch of indulgence to any dish.
How are Yukon Gold Potatoes Used?
Yukon Gold potatoes have become a popular choice for various culinary applications. They are versatile and can be used in a multitude of dishes.
Mashed Potatoes: The creamy, naturally buttery flavor of Yukon Gold potatoes makes them perfect for creamy and smooth mashed potatoes.
Roasted Potatoes: When roasted, Yukon Gold potatoes develop a lovely golden crust while retaining their soft interior.
Potato Salads: The waxy texture of Yukon Gold potatoes helps them hold their shape in salads, making them an excellent choice for both warm and cold preparations.
Soups and Stews: Yukon Gold potatoes hold up well in soups and stews, adding a velvety texture and enhancing the overall flavor.
Side Dish: Serve them as a side dish to your favorite fish, or meat, such as with this crock pot BBQ chicken.
Substitutes for Yukon Gold Potatoes
While Yukon Gold potatoes offer a unique taste and texture, there are several substitutes you can use to achieve similar results. Here are some alternatives, each with its own distinct qualities.
Russet Potatoes
Russet potatoes, also known as Idaho potatoes, are widely available and are an excellent substitute for Yukon Golds in recipes where a starchy texture is desired. They have a neutral flavor and a fluffy texture when cooked.
Russet potatoes are perfect for baking, frying, mashing, and making French fries. They also work well in potato soups and gratins. However, keep in mind that they have a thicker skin and may require peeling for certain recipes.
Red Potatoes
Red potatoes have a firmer texture and a slightly sweet, creamy taste. They are ideal for boiling, roasting, or making potato salads. The thin red skin adds a vibrant pop of color to dishes.
Red potatoes hold their shape well during cooking, making them suitable for stews, casseroles, and roasted dishes. They make excellent potato wedges or scalloped potatoes.
Fingerling Potatoes
Fingerling potatoes are elongated, small potatoes with a firm, creamy flesh. They have a slightly nutty flavor and a delicate texture. Fingerling potatoes are great for roasting, grilling, or sautéing, as their small size allows for quick and even cooking.
They can be served as a side dish, tossed in salads, or used in hearty potato-based soups. Their unique shape and color variations make them visually appealing.
White Potatoes
White potatoes, such as the round or oval-shaped Eastern or Yukon Supreme varieties, have a smooth texture and a subtly sweet flavor. They work well in mashed potatoes, soups, and stews, adding a creamy consistency.
White potatoes can be baked, boiled, mashed, or used in casseroles. Their versatility makes them a suitable substitute for Yukon Gold potatoes in various recipes.
Purple Potatoes
Purple potatoes are eye-catching with their vibrant purple skin and flesh. They have a slightly nutty and earthy flavor. Purple potatoes can be roasted, boiled, or mashed, providing a colorful twist to your dishes.
They are rich in antioxidants and can be a fun addition to salads, gratins, or as a striking side dish.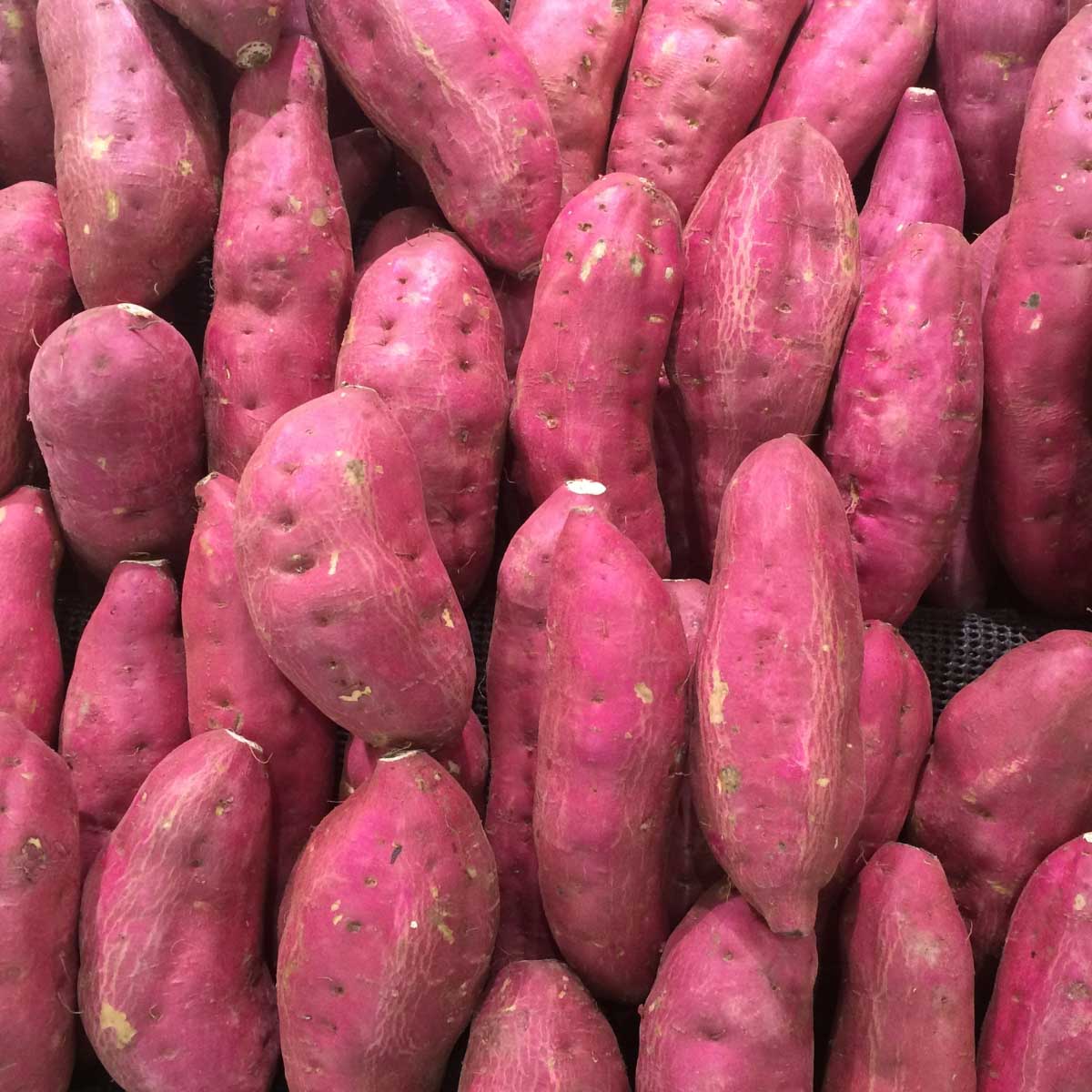 Frequently Asked Questions
What Potatoes are similar to Yukon Gold?
Potato such as Yellow Finn and Red Gold are similar to Yukon Gold potatoes due to their creamy texture and versatile use in boiling, roasting, and mashing. While not identical, these options offer comparable buttery flavor and culinary flexibility.
Can I substitute sweet potatoes for Yukon Gold potatoes?
While sweet potatoes have a distinct taste and texture, they can be used as a substitute in certain recipes. However, keep in mind that they will alter the flavor profile of the dish. Sweet potatoes have a naturally sweet flavor and a moist texture, making them suitable for roasting, baking, or making sweet potato fries.
Are Yukon Gold Potatoes the same as Russet Potatoes?
Yukon Gold potatoes and Russet potatoes are not the same. Yukon Gold potatoes are a yellow-fleshed potato with a thin, smooth, and light golden skin. They have a creamy texture, moist flesh, and a slightly buttery flavor. Russet potatoes are large, oval-shaped potatoes with rough, netted brown skin and white flesh. They have a starchy texture and a mild, earthy flavor.
Why are Yukon Gold potatoes hard to find?
Yukon Gold potatoes may be harder to find due to their popularity and demand, which can lead to limited availability in certain areas. They are considered a specialty variety and might not be as widely grown or distributed as more common potato varieties.
Can you mix Yukon Gold and russet potatoes?
Yes, you can mix Yukon Gold and Russet potatoes together. Combining these two potato varieties can offer a blend of flavors, textures, and characteristics in your dishes.
Related Recipes