Check out these top healthy charcuterie boards! These healthy platters have lots of fresh fruits and veggies. They are perfect for your next party, or for a quick and easy snack!
Jump to:
Healthy Charcuterie Boards
Charcuterie boards are becoming an increasingly popular item to serve to guests or bring to parties. Not only do they look impressive, they also taste great.
In the post below, I've included some popular healthy charcuterie boards.
One of the keys to creating a healthy charcuterie board is to focus on fresh, whole foods. Fill your board with a variety of colorful fruits and vegetables like berries, grapes, carrots, and bell peppers.
Be sure to also include plant-based protein options like brownie batter hummus, edamame, or roasted chickpeas. For cheese, choose varieties that are lower in sodium and saturated fat, such as feta, goat cheese, or fresh mozzarella. Select meats that are low in sodium and are lean cuts, such has chicken breast or turkey.
With some creativity and planning, it's easy to make a delicious and healthy charcuterie board that everyone will love!
Holidays, birthdays, barbecues. It doesn't matter what the occasion, a board full of colorful, creatively cut raw vegetables is always a huge hit.
This hummus platter is a fun charcuterie board to serve to guests! It's easy to make and so delicious!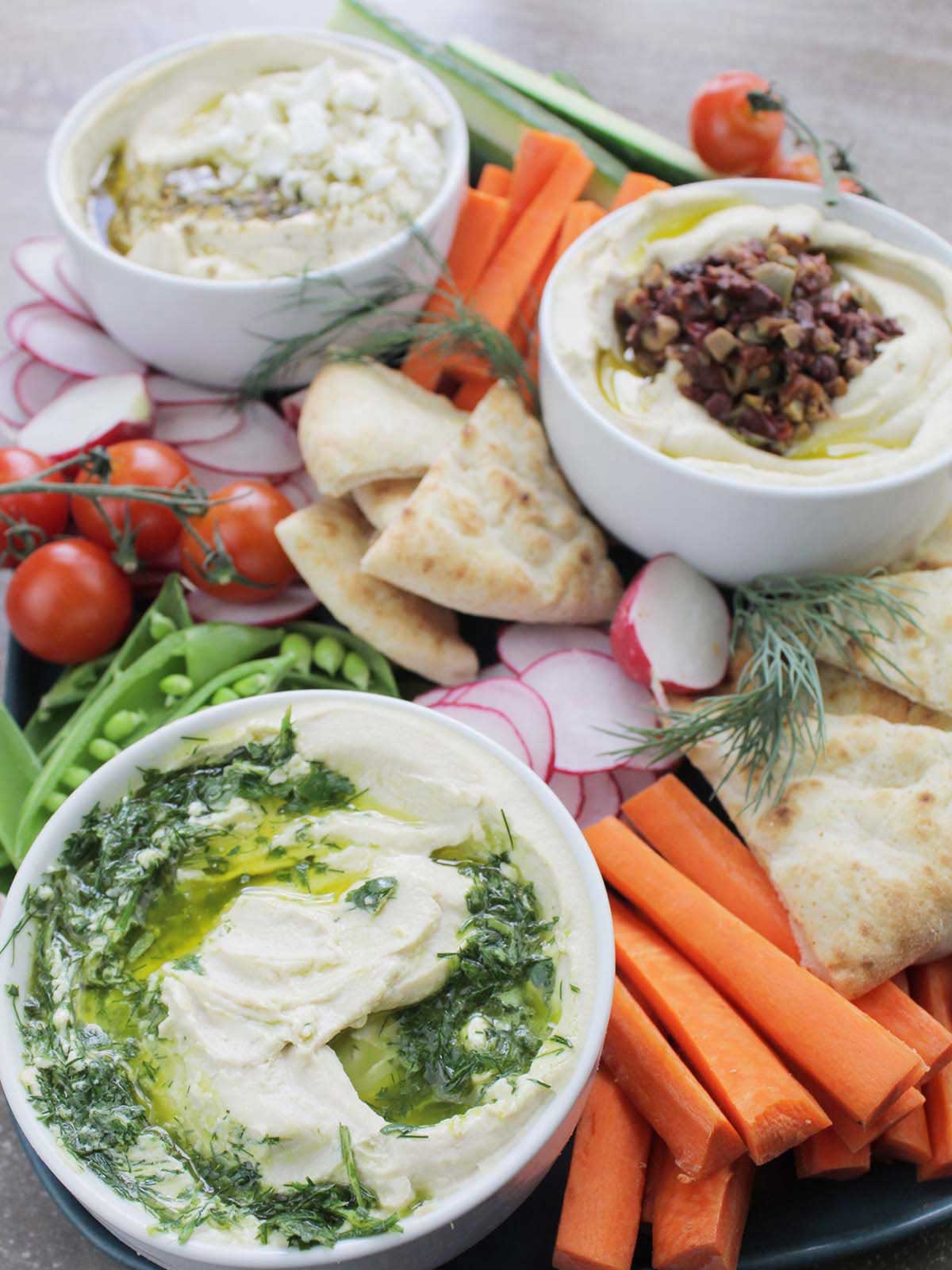 This fruit charcuterie board has all types of fresh fruit: kiwi, melon, pineapple and more! Serve with a delicious homemade fruit dip.
This vegan charcuterie board is simple and healthy! It's loaded with olives, apples, grapes, vegan cream cheese and more!
This charcuterie board contains the classics: meats, cheeses, walnuts and dried fruits. The walnuts are a great source of healthy fats and the dried fruits add fiber!
This charcuterie board is loaded with healthy options like hummus, grilled artichokes and tomatoes, blackberries, figs, carrots and more!
This Mediterranean charcuterie board has lots of Italian inspired dips! This is a unique twist on your normal charcuterie.
This delicious veggie tray has homemade salsa and a herb yogurt dip! Delicious, healthy and easy to make!
This delicious platter contains 3 types of hummus, winter squash, veggies and more!
This keto charcuterie board is low in carbs and high in fat and protein! It's the dream grazing board for a keto diet !
This delicious Breakfast Charcuterie is filled with everything you need to make a healthy breakfast! Meats, egg-white granola, fruits, Greek yogurt and more make this perfect for entertaining.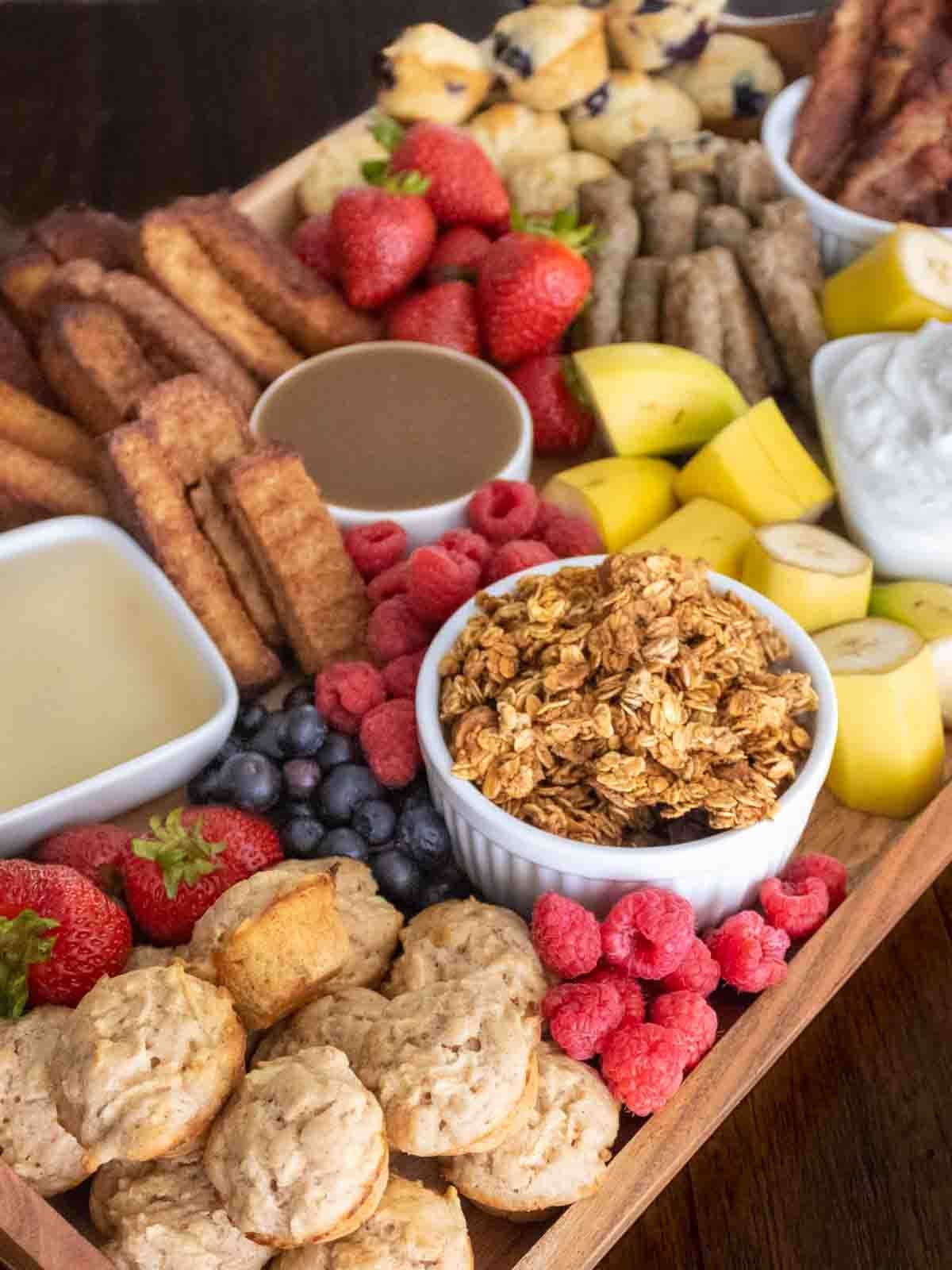 This prosciutto wrapped melon and basil cheese board puts a fun spin on your normal charcuterie.
This colorful spring charcuterie board has all the classics: grapes, dark chocolate, grapefruit, apricots, crackers and more!
This Greek charcuterie board has all the Mediterranean inspired classics: hummus, pita, tzatziki and more! This is perfect for your next party!
This waffle charcuterie board contains instructions to make four different types of healthy waffles. Pair them with fresh fruits and nuts for a health spread!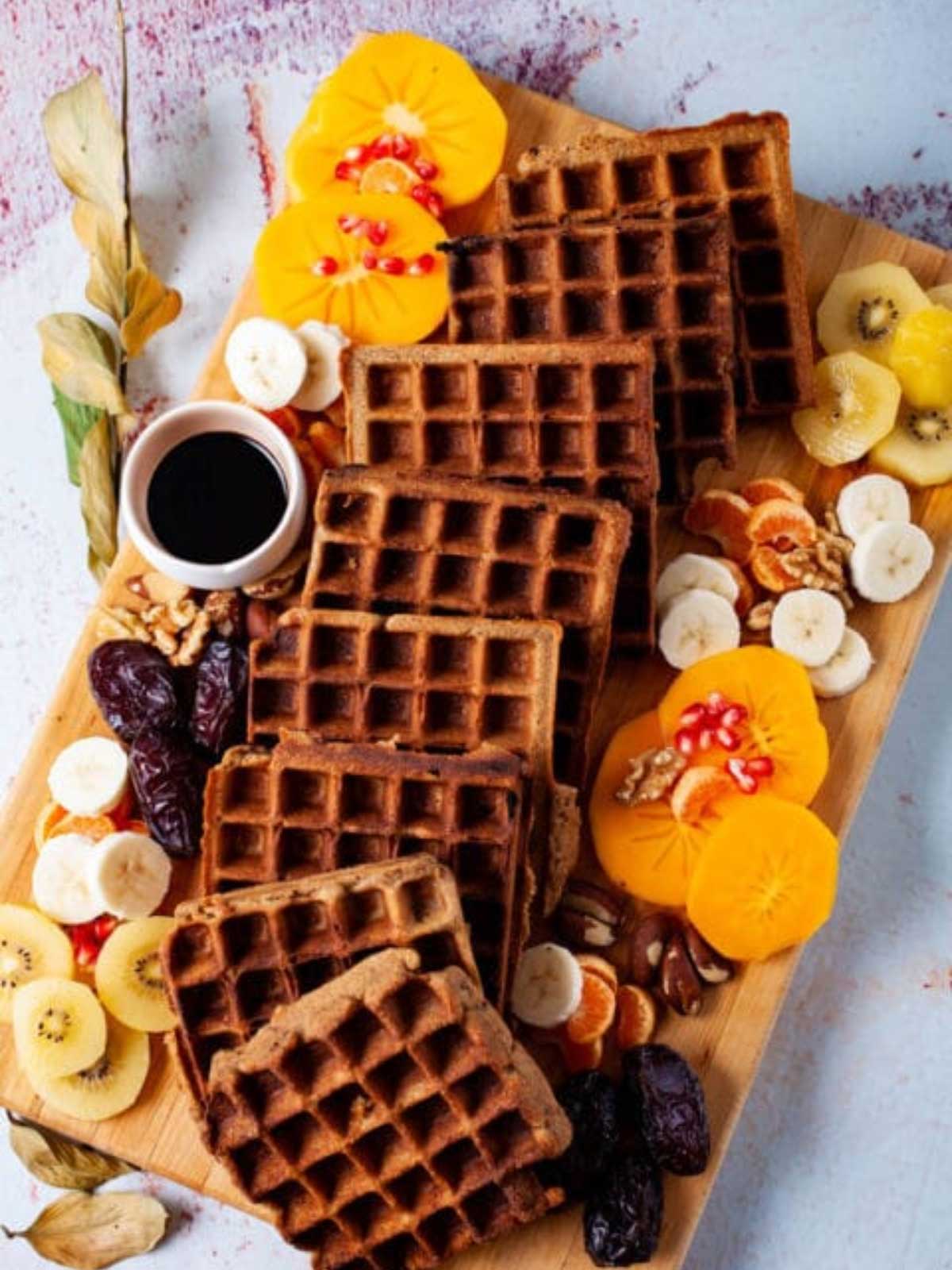 This gluten free charcuterie board is perfect for all your friends with gluten free needs!
This charcuterie bouquet tastes good and looks good! It has lots of healthy options like strawberries, pineapple and mixed nuts.
This citrus parfait spread has yogurt, granola and a variety of citrus based fruits! This is the perfect platter to serve for breakfast or brunch!
This smoked salmon spread is perfect for breakfast or lunch! It is an impressive display and is easy to make!