These 25 recipes with frozen cherries are easy to make and so delicious! There are a vareity of recipes including smoothies, crisps, sauces and more! If you're looking for foods with frozen cherries, you will love these recipes!
Today I'm sharing the best recipes with frozen cherries! Some of these recipes are healthy, on the go options, and some are rich and delicious desserts!
Cherries are a nutritional powerhouse that have a variety of health benefits. They are rich in antioxidants and anti-inflammatory benefits. As a Registered Dietitian, I recommend cherries to so many people due to their nutritional benefits.
Enjoy these delicious cherry packed recipes!
Jump to:
Cherry Smoothies & Bowls
Cherry Crisps & Cobblers
Baked Goods with Cherries
Frozen Cherry Desserts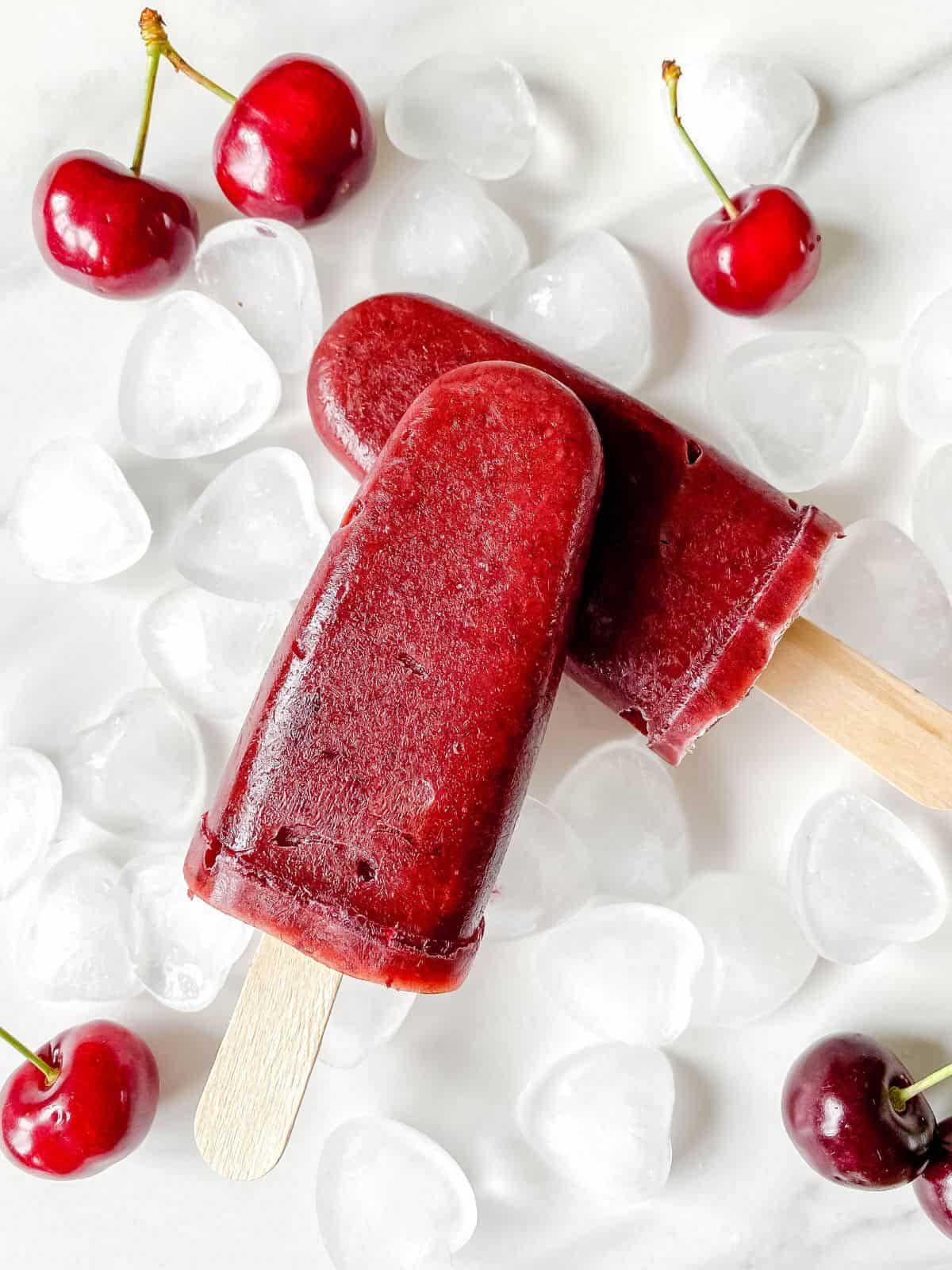 More Recipes with Frozen Cherries
FAQ's
In conclusion, frozen cherries are an easy ingredient that are easy to throw into a variety of recipes. Whether you're indulging in a sweet dessert, adding a burst of flavor to your morning smoothie, or experimenting with savory dishes, these frozen gems offer endless possibilities.
If you enjoyed this round up of recipes with frozen cherries, or any other recipe on my website, please leave a star rating and let me know how you like it in the comments below. I love hearing from you!